About:
ScoutWired has a dedicated Factorio server. This is a game that users work as a team to build a factory that launches rockets into space. We run this 24/7, and even host some events from time to time.
Our Factorio server has a whole host of things to do! With researching nuclear energy, killing bugs with lasers and launching rockets, we have a lot of work to finish!
"I see conveyor belts when I close my eyes. I may have been binging Factorio lately." – Notch
You can get Factorio from https://factorio.com or from the Steam Store.
Server Details
Server Name: ScoutWired Factorio
Version: 1.1.80

---
How to Join:
This is a step-by-step to join our Factorio server. You will need to own a copy of the game, have it installed, and we suggest completing the tutorials before you start on our server so that you have a feel for the game first.Firstly you will need to ensure you have the latest version of Factorio installed.
At the main menu select Multiplayer – If you have joined the ScoutWired server previously you'll see a Continue menu item above.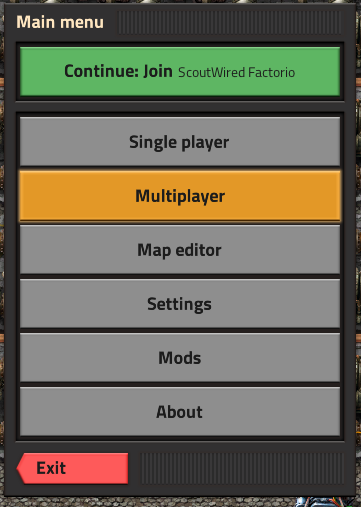 The select Browse public games.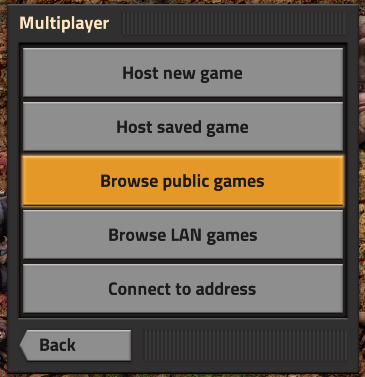 Type 'scoutwired' into the search box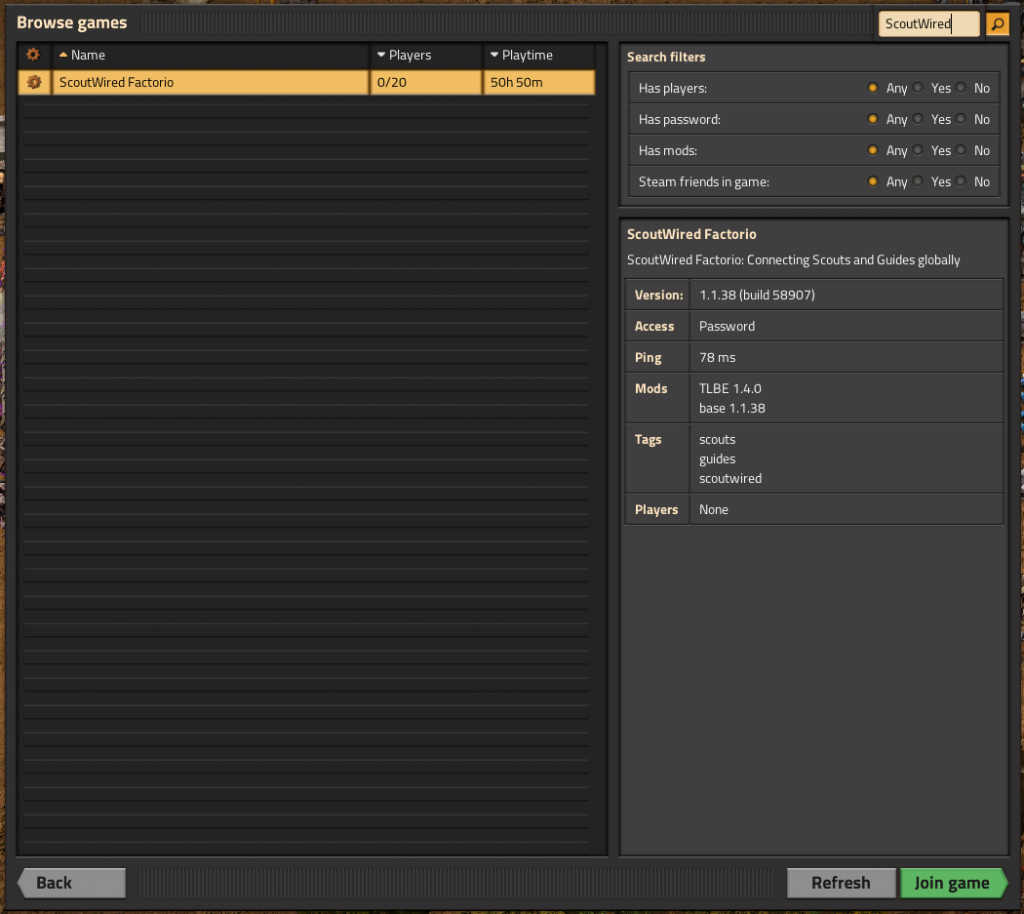 Click Confirm to download and sync your mods with the server.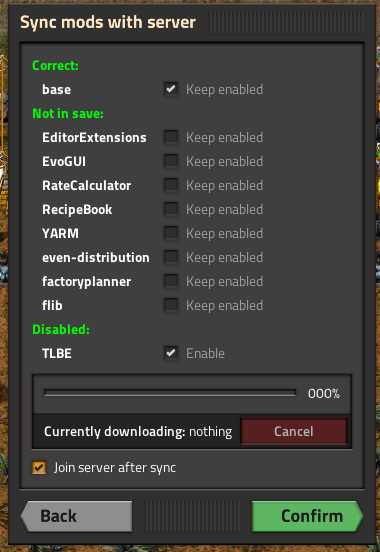 Wait for the game to restart if necessary then enter the password into the field (Password is below)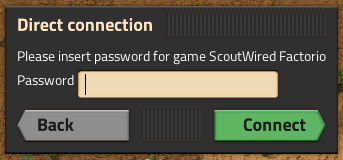 If you have the correct password you will download the map and join the game.
If you do not have the correct password you'll get a box advising that the password was incorrect.
The Current Password is: SWFactory
---
Factorio Rules
Server rules:
No advertising or mentioning other servers.
Don't ask to become staff.
ScoutWired will ban any user attempting to send unsolicited friend requests.
Please report the user directly to a Team Member, or submit a ticket on the contact-us page
Chat:
No inappropriate language (IE: swearing, abusive or discriminatory)
No all caps talking. This is considered shouting.
Don't complain about lag.
Don't curse in public chats or in personal ones.
Other rules:
No begging. Asking nicely once or twice is acceptable.
No griefing. Please do not destroy, deface, graffiti, or build on top of another person's constructions. This includes;
diverting resources away from the primary factory.
pulling biters into the build zones so they destroy anything.
No stealing from crates/boxes including logistic network boxes.
No hacking. Using interface mods or programs to circumvent our security system can lead to being banned.
Don't exploit game mechanics. We're Scouts and we are working to build a better world together and make an effective fun factory.
No offensive builds or names.
No death traps or places where users will definitely die.
Please don't overload the logistics network.
No more than 25 construction bots in a personal port.
No more than 10 total follower bots.
Don't share broken, unworkable plans.
Players caught using plans to break our rules (such as sharing personal info, messaging, or attempting to hack or unsettle/crash our server) will be banned.
Use labels so we all know what it is your build is doing.
All technical issues or tech support issues related to Factorio are to go through the Help Desk on the Contact Us page.