Mission Statement:
To be an inclusive online community for Scouts and Guides around the globe while contributing to the development and socialization of young people through a value system based on the scout and guide promise and law. We strive to help build a better world where people are self-fulfilled as individuals and play a constructive role in our global society.
Our Leadership Team: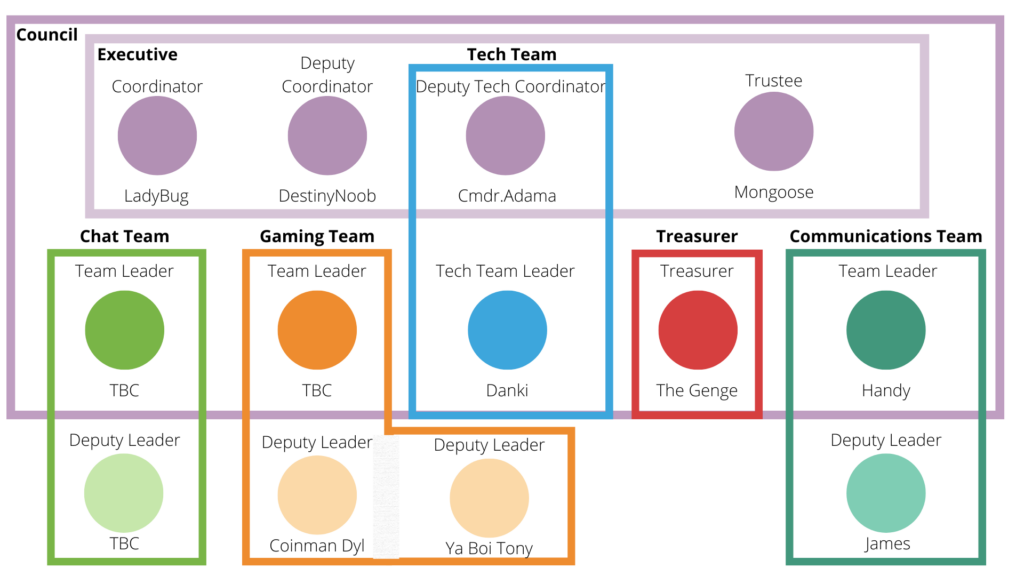 A little more about us:
ScoutWired was formed on the 7th of December 2015 by a group of scouts, who wanted to provide safe chat and gaming services to Scouts and Guides globally. We are a continuously growing international organisation, with team members and users from all over the World. ScoutWired is a fully incorporated not for profit association under Australian law. Our services are provided free of charge (excluding the purchase of games associated with our services). ScoutWired is funded by donations and the sale of badges and merchandise.
We aim to provide as much support as we can for Scout and Guide groups as well as individuals involved in Scouting and Guiding, to get online and connected with each other., This is especially important during JOTI, where we will be providing services to get Scouts and Guides talking to each other on an international level. We are an organisation that is youth lead, with adult support. This means that we want to provide opportunities for all members of scouts and guides, no matter what section or age. We have many different teams that support our organisation. Speak with any of our team members and ask about opportunities or options for ways you can interact on ScoutWired!
Our team are all carefully selected and trained to ensure the effective running of the services we provide. ScoutWired runs on a two-tier management system and is youth led. If you are interested in joining our team, please contact us.
Other Information:
ABN – 16 624 194 332
ScoutWired is not a National Scouting Organisation (NSO) or National Guiding Organisation (NGO). We cannot register people as scouts or guides and do not directly report to these organisations.
ScoutWired has the right to use any media, pictures, or other intellectual property it creates on any of the platforms as part of their online social media campaigns.
ScoutWired reserves the right to refuse access to our services. Bans may be imposed if our policies or rules are broken.
If you have an objection to any posted materials, wish to appeal a ban, or have any other enquiries, please contact us.
You can also read our Constitution here.